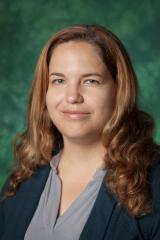 Gwen Nisbett teaches Public Relations and Ethics in Strategic Communication.
Education:
PhD, Communication, University of Oklahoma
MSc, Media & Communication, London School of Economics
BA, Public Policy, College of William & Mary
Experience:
Before starting an academic career, Nisbett worked for 10 years in campaign politics. This included work in political strategic communication at the national, statewide, and local levels.
Nisbett's research interests include mediated social influence, political strategic communication, and political humor. She is particularly interested in non-traditional platforms for strategic political PR.
Nisbett is a native of Norman, OK and is a die-hard Sooner fan.