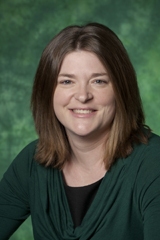 Stephanie Garza is from Denton, TX. After a career in the music industry, she began working as a teacher, mentor and music educator. A passion for helping students achieve results has led to many opportunities in various aspects of higher education, including Admissions, Financial Aid, Student Records, Academic Advising and Career Advising. She is thrilled to be back at her Alma Mater helping students learn how UNT can shape their future.
Education:
She earned a Bachelor of Music in Performance from UNT in 2004, and has done graduate work in Post Secondary Administration and Student Affairs at the University of Southern California in Los Angeles.
Experience:
Stephanie began her work in higher education working as a student service representative for InterCoast Colleges helping students navigate their programs from start to finish. She worked at the USC Keck School of Medicine as Associate Director of MD Admissions and also as Associate Director of Career Advising. Before joining the Journalism department, she also worked as an academic advisor with the UNT College of Arts and Sciences.