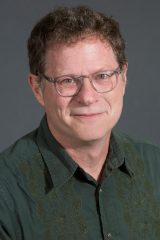 Professor, Mayborn Endowed Chair in Narrative & Multimedia Journalism
Thorne Anderson joined the Mayborn School of Journalism at the University of North Texas as an assistant professor in Fall 2009. He is a specialist in photojournalism, visual communication, and multimedia storytelling.
Degrees:
Master of Arts in journalism, University of Missouri-Columbia School of Journalism
Bachelor of Arts in psychology, Rhodes College
Experience:
Anderson has been a guest lecturer at numerous universities in Europe and the United States. He has taught Journalism and Mass Communication at the American University in Bulgaria.
He has worked internationally as a freelance photojournalist for numerous publications including The New York Times, Los Angeles Times, Boston Globe, Chicago Tribune, and Time, Newsweek, U.S. News & World Report, and Stern magazines. He is a co-author/photographer of Unembedded: Four Independent Photojournalists on the War in Iraq.